Off-The-Grid Easy To Build DIY Refrigerator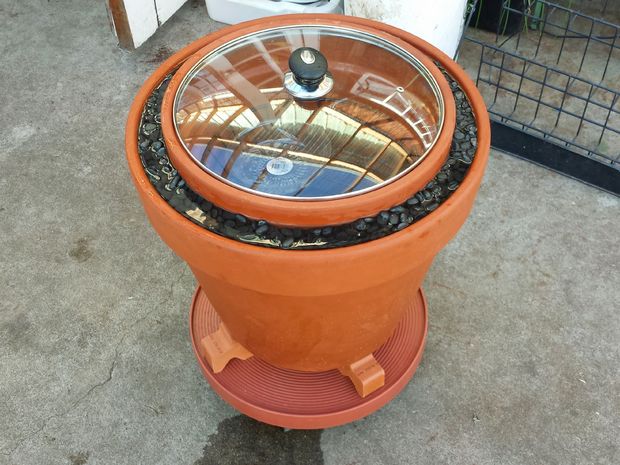 A Zeer pot is an evaporative cooler used in rural Africa and the Middle East to keep vegetables fresh. They consist of two terra cotta pots, one nested inside the other, with the gap between them filled with wet sand. The sand serves as a thermal mass that helps keep the pot cold once it has cooled down, and acts as a wick to spread the moisture up the walls of the pot. When placed in a shaded, breezy location, the evaporation of water off the outer surface chills the pot. If you have a good breeze, or a fan powered by a solar panel blowing the pot, the pot can get quite cold. Imagine that chill you get when you step out of a pool when the wind is blowing. Now imagine that wet wind chill going on all day. Thats what the pot feels with a constant breeze.
For full details of how to build your own zeer pot and use it to keep food cool, check out the link below.
Read Off-The-Grid Easy To Build DIY Refrigerator