ASI publicly tortures man in Gujranwala
GUJRANWALA (Dunya News) – An assistant sub-inspector (ASI) publicly subjected a man to severe torture in Gujranwala on Wednesday.
The incident occurred in Khokharki area where the two men Adeel and Tanveer indulged into a fight.
Tanveer who belongs to an influential family called police from Jinnah Road police station.
The police arrived at the scene and while handcuffing Adeel tortured and dragged him publicly.
---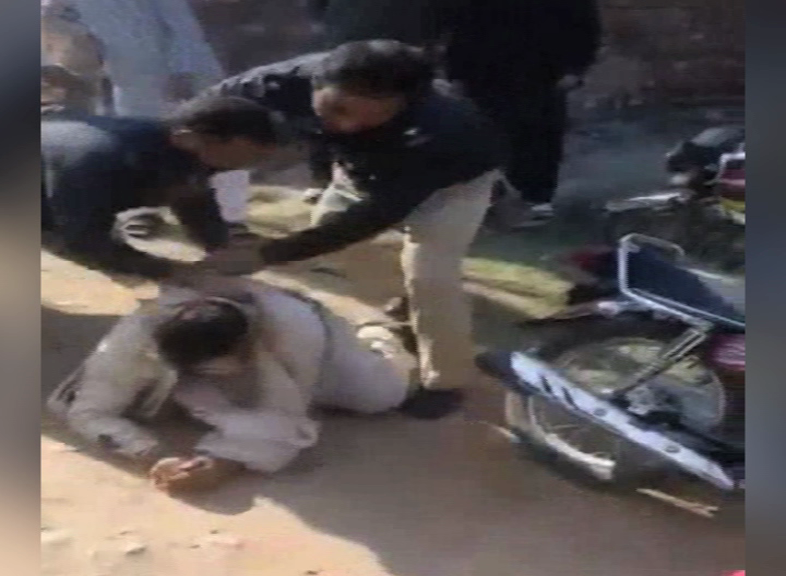 ---
Later, they took him forcibly to police station.
Police claimed that Adeel was trying to enter someone's house on which he was arrested but he showed resistance.
However; the notable locals of the area reached police station and reconciled both the parties after which Adeel was released from custody.
---
WATCH VIDEO BELOW: